Subscribe to receive occasional updates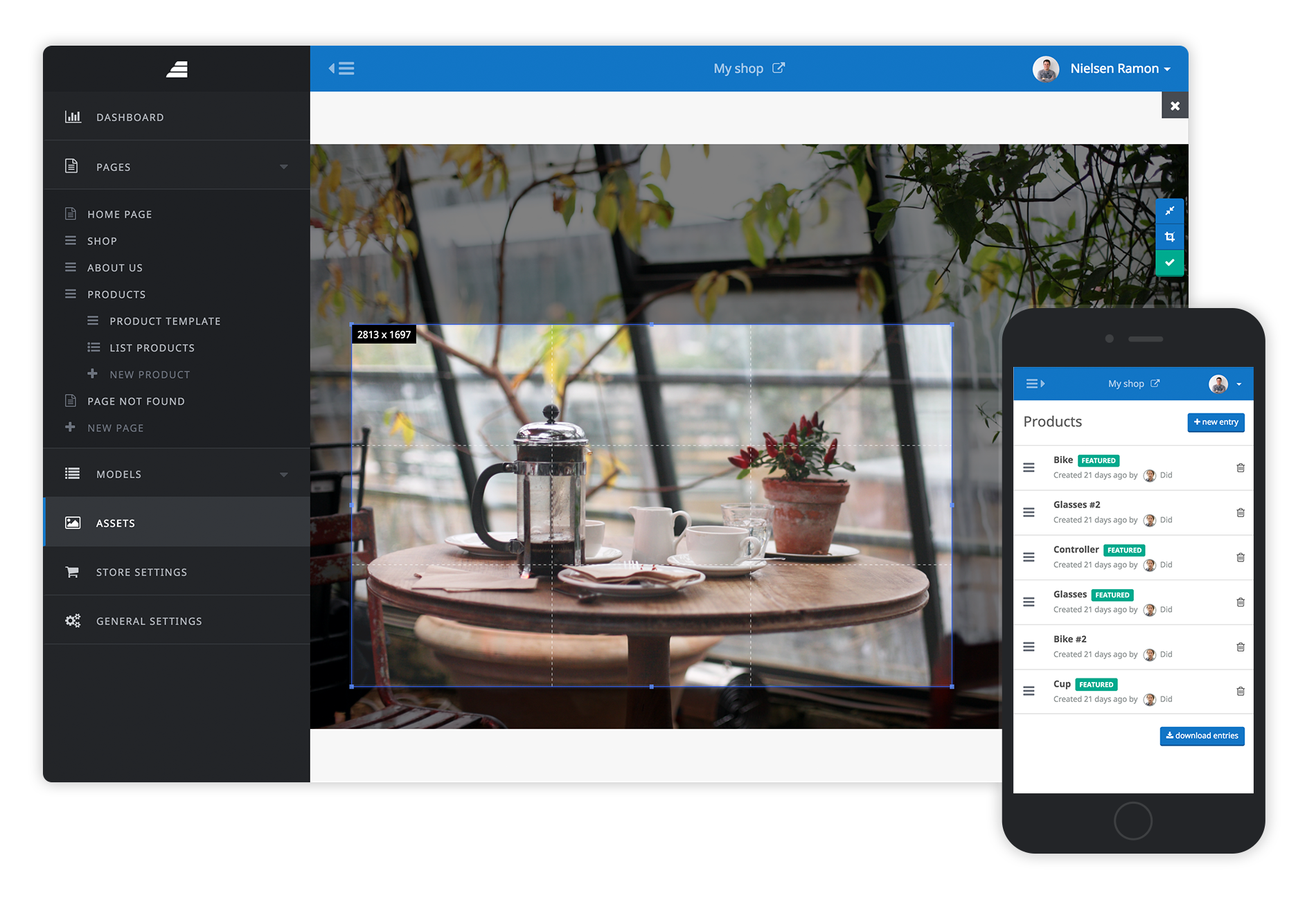 A beautiful user interface
Amaze your clients with our brand new user interface. With real time editing, users can now have fun updating their content and see changes immediately. This feature has helped some of our bigger clients win tenders and close more deals.

Our user friendly editor offers a handy way to manage translations and assets and offers great freedom to developers building websites with custom properties and endless possibilities with content types.
Discover all our features
Super easy workflow
Install wagon
Our development tool that lets you create sites with your favorite text and coding tools.
Craft your content
Create custom content and freely mark what parts of pages are editable for your clients.
Deploy website
With a single command, the back-office editor will be automatically generated for your client.
Love developing for your CMS as much as your clients love using it
Completely Open Source
LocomotiveCMS is completely Open Source. It's a free software released under the MIT license. Use is as you like. Copy it, modify it, tweak it and resell it. You're free to use it however you like, as long as the copyright notices remain in tact.

Wagon
With Wagon, you can scaffold a new Locomotive site and start adding content types and templates you need using any text editor. And thanks to Wagon's built-in web server, you can preview the site with your prefered web browser.
View on Github
v2.1.1

Engine
Engine is the Ruby on Rails application, it is dedicated to the creation and editing of content and managing all your sites. Next to that it offers a huge variety of features that helps you or your clients edit their sites with ease.
View on Github
v3.1.1